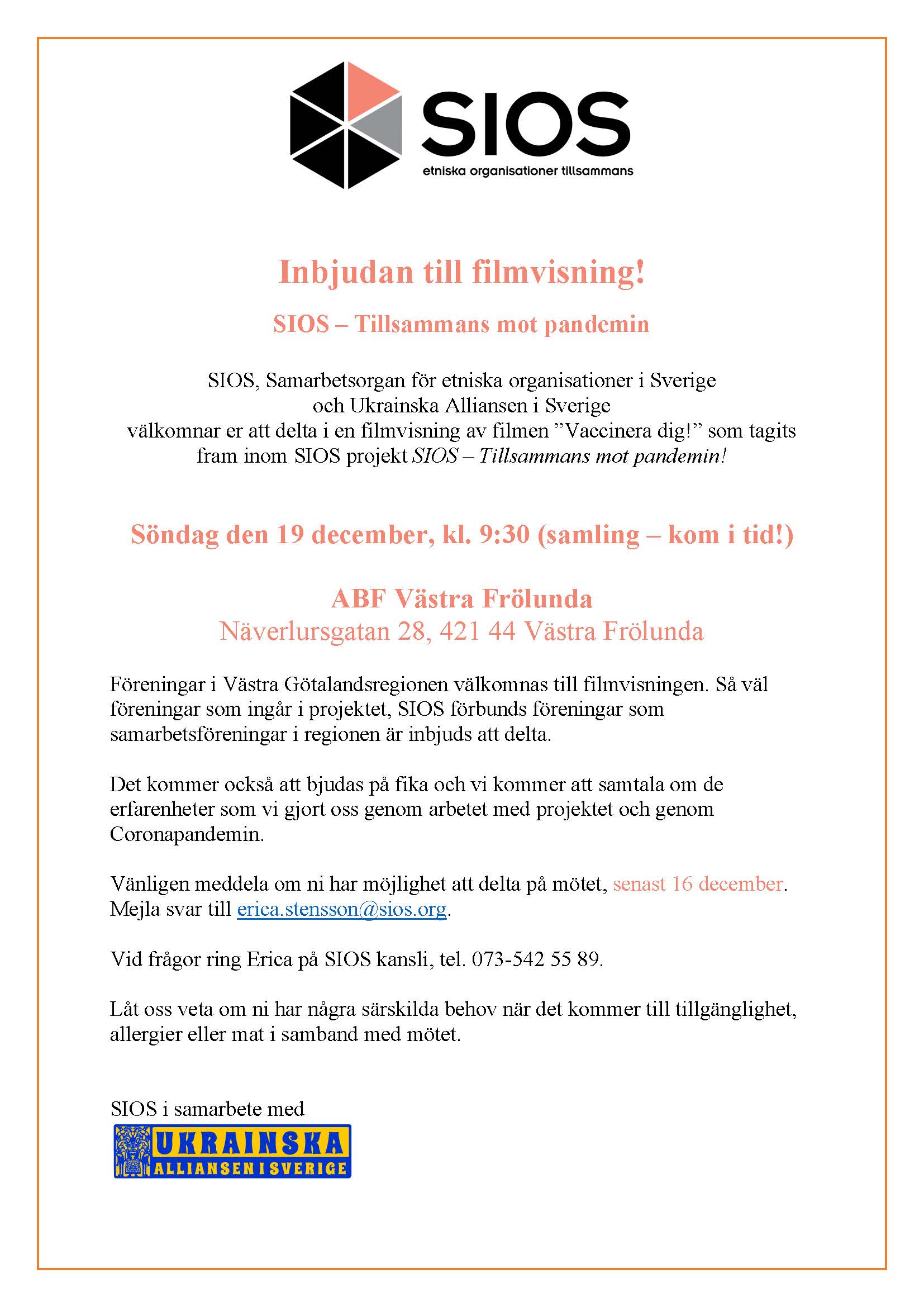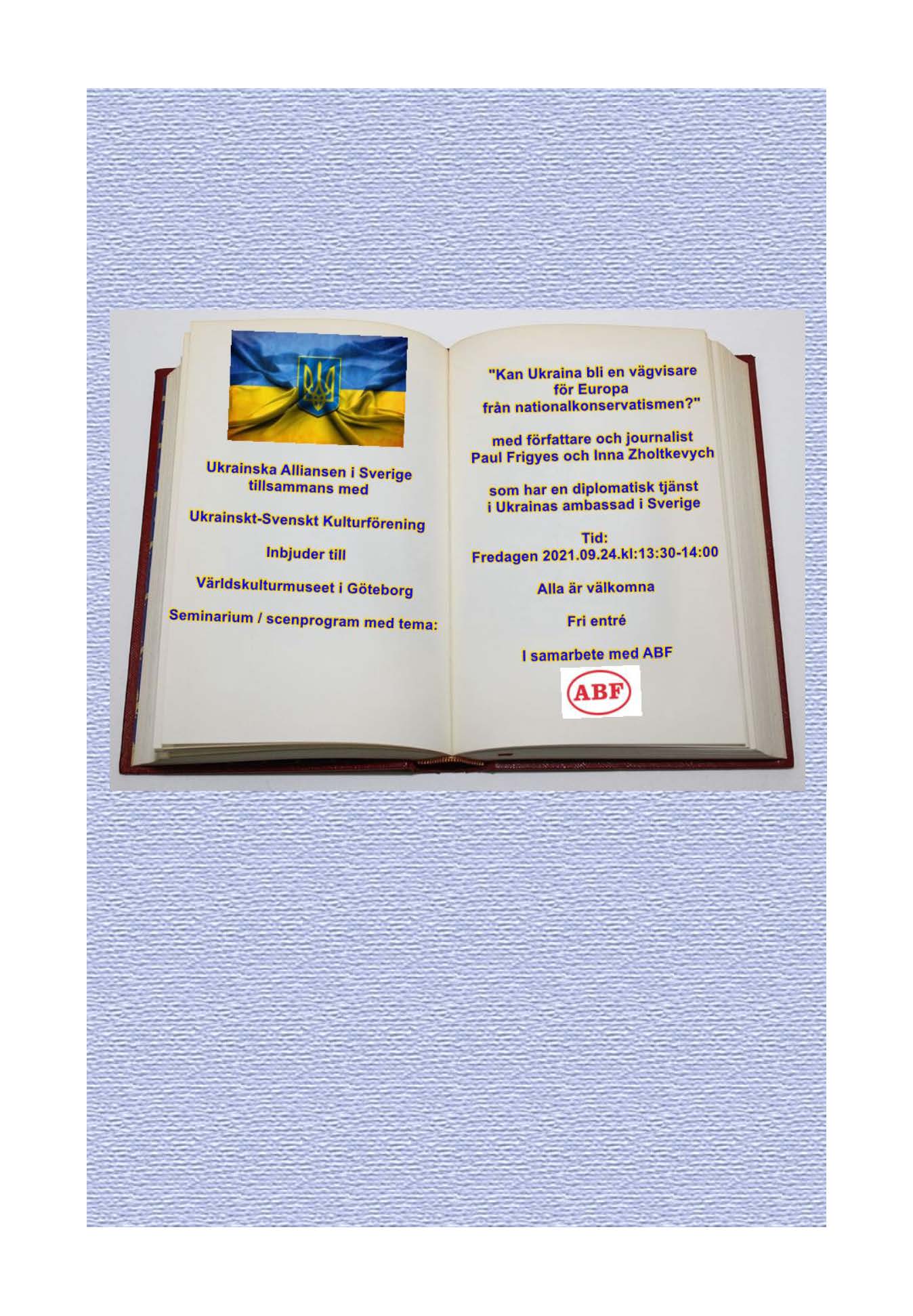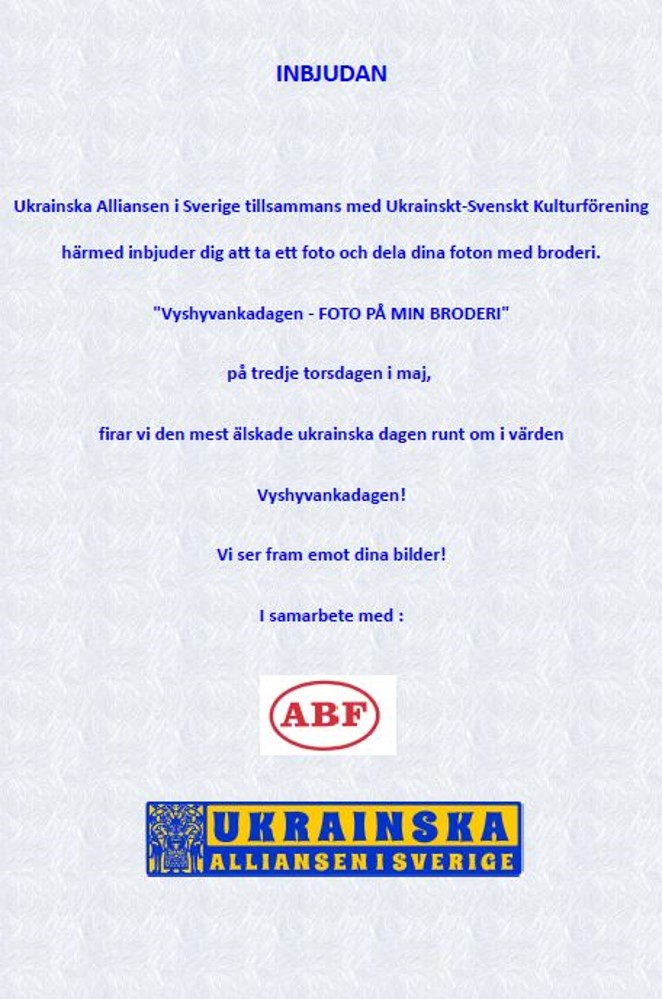 Vyshyvankadagen- FOTO PÅ MIN BRODERI
Vyshyvankadagen- FOTO PÅ MIN BRODERI
Digital Föreläsning Covid-19
Digital Föreläsning Covid-19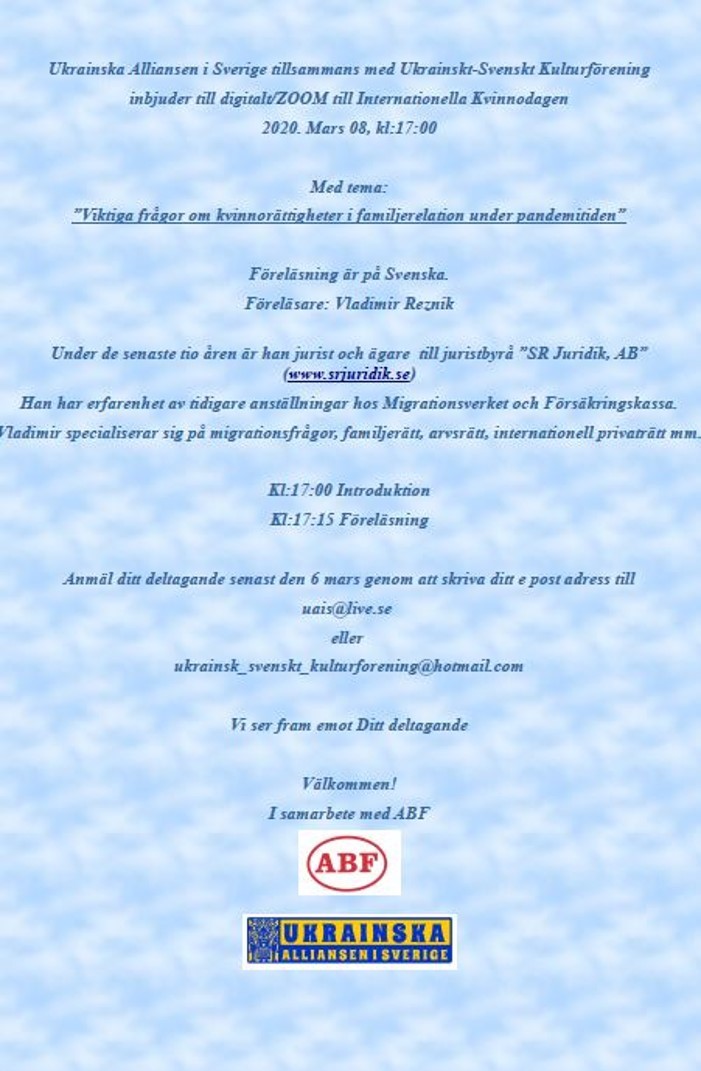 Digital Föreläsning Internationella Kvinnodagen
Digital Föreläsning Internationella Kvinnodagen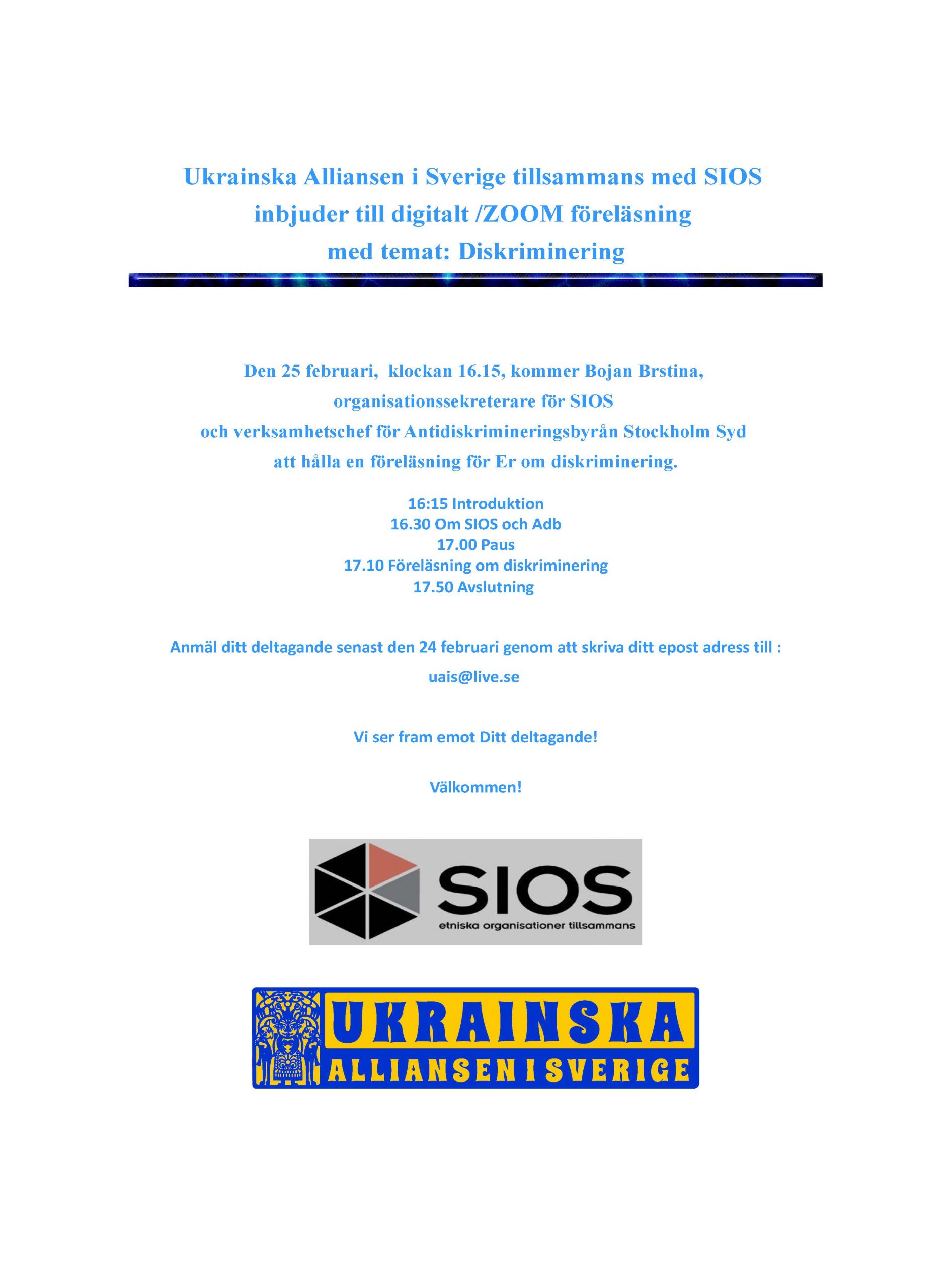 Digital Föreläsning om diskriminering
Digital Föreläsning om diskriminering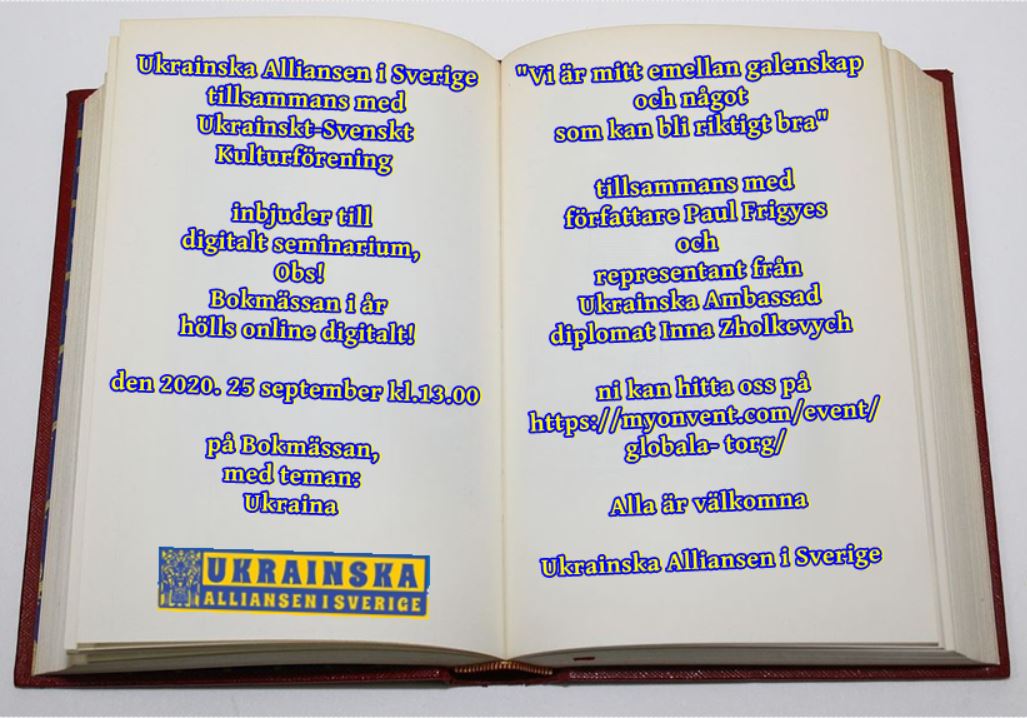 Bokmässan 2020
Bokmässan 2020
Lunch med boksläpp 12 juni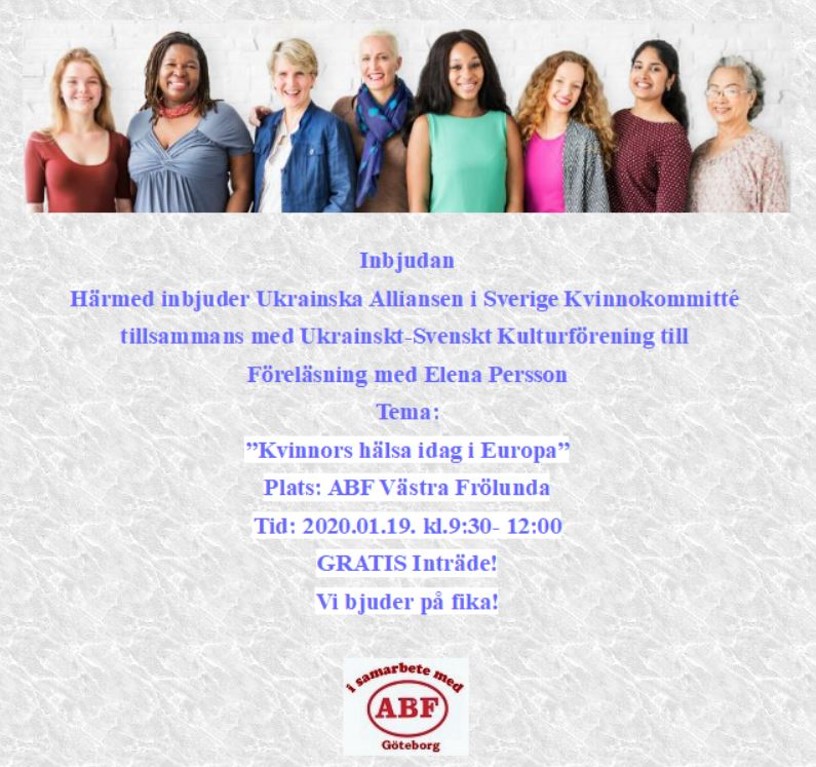 Föreläsning på ABF
Föreläsning på ABF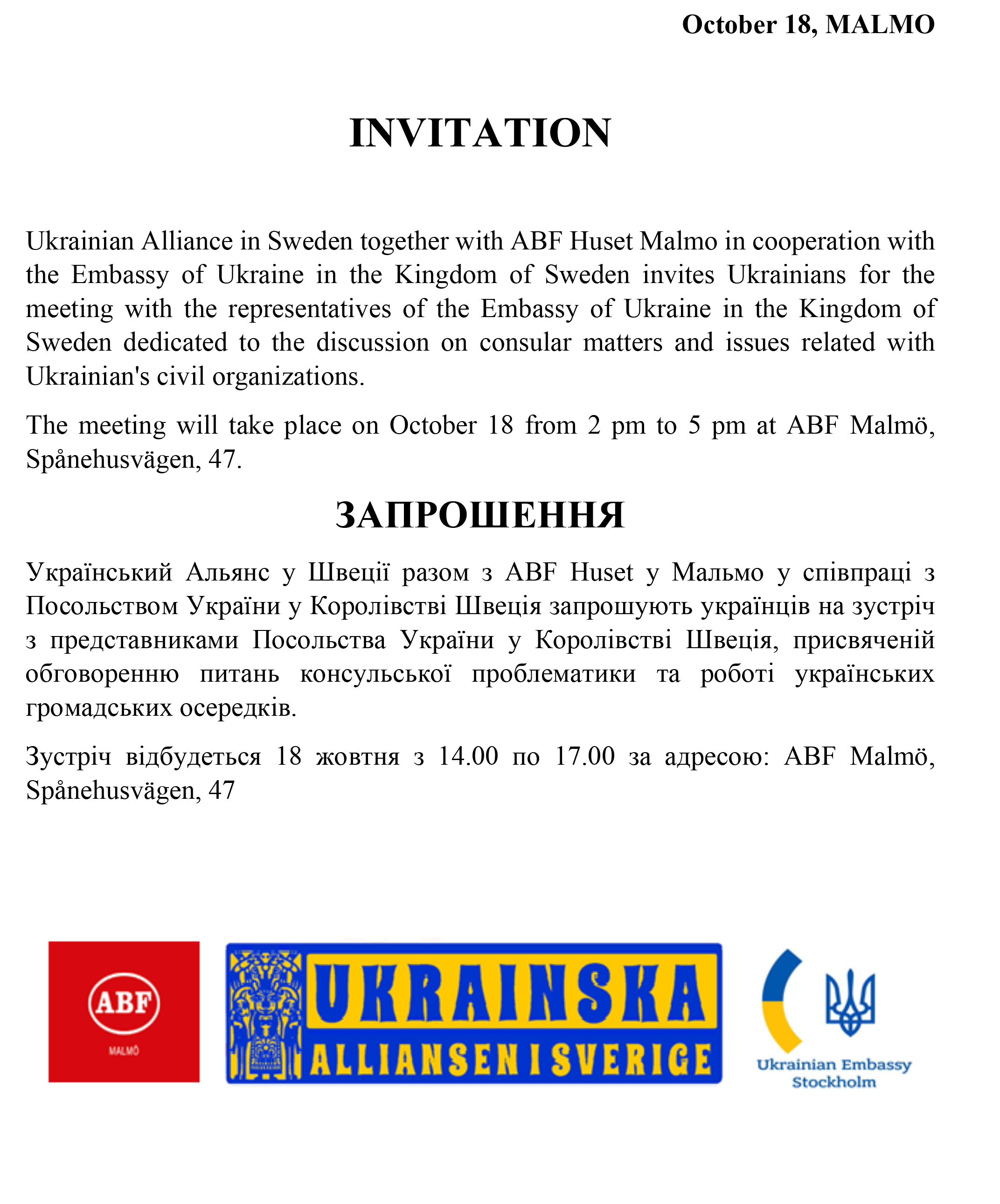 Inbjudan 18/10 till möte med Ukrainska Ambassaden
Inbjudan 18/10 till möte med Ukrainska Ambassaden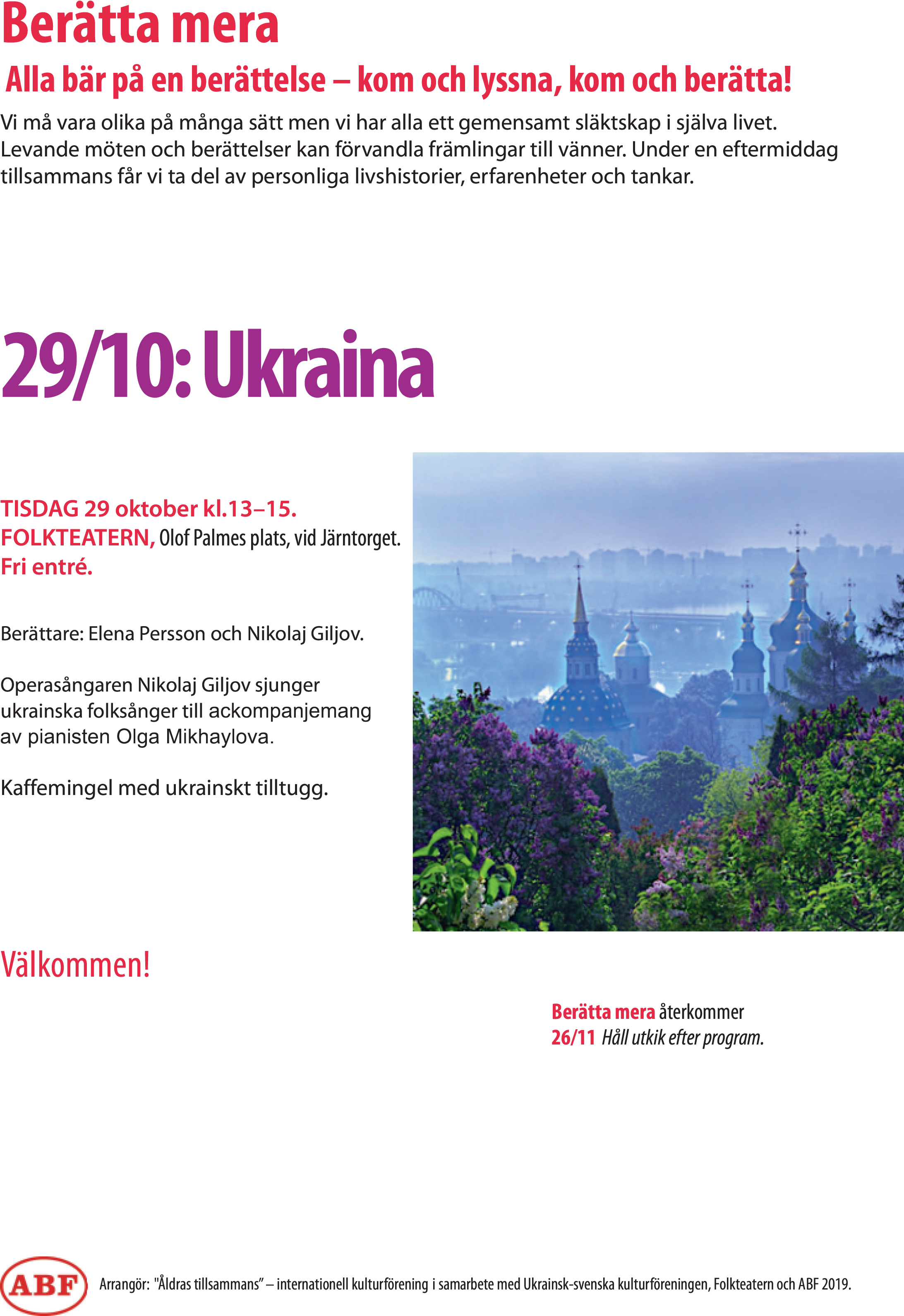 Berätta mera 29/10
Berätta mera 29/10
Konsulatbesök 27 september
Konsulatbesök 27 september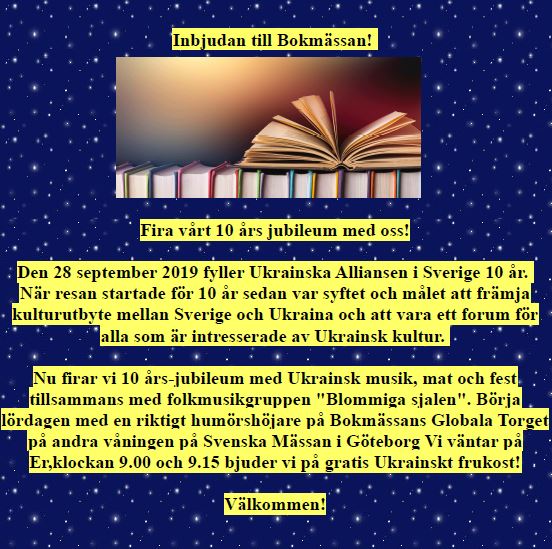 10 års jubileum
10 års jubileum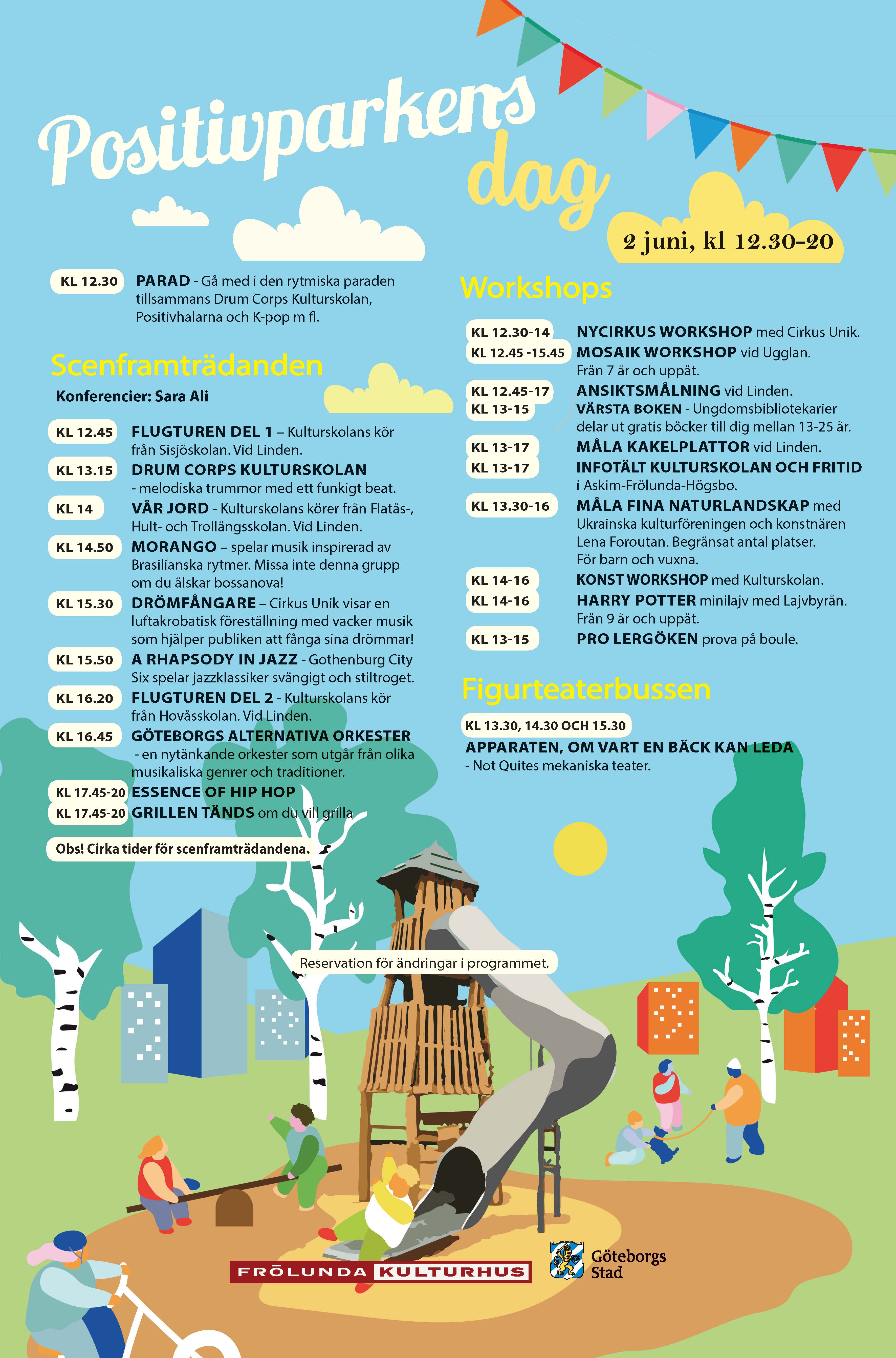 Positivparkensdag 2 Juni 2019
Positivparkensdag 2 Juni 2019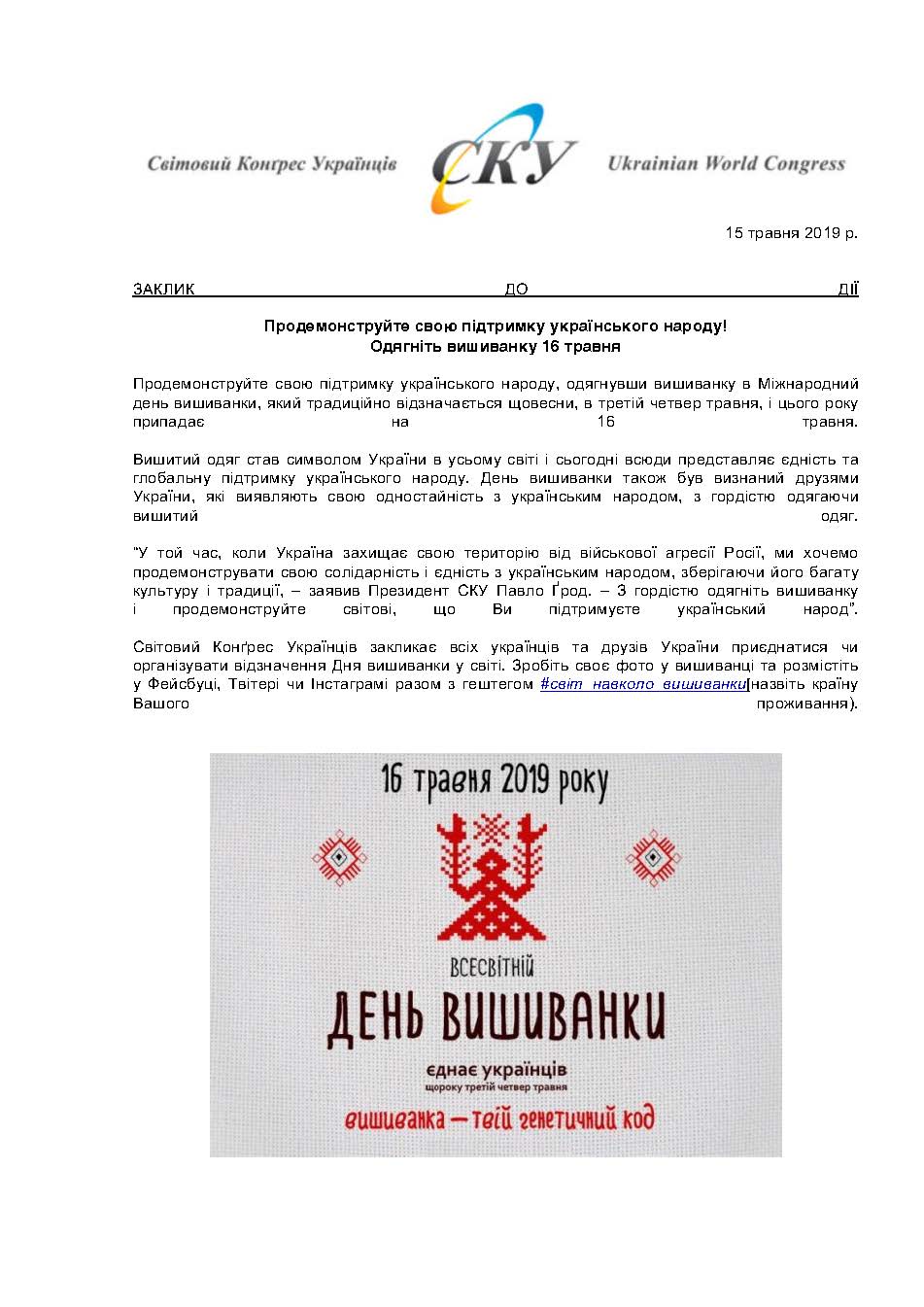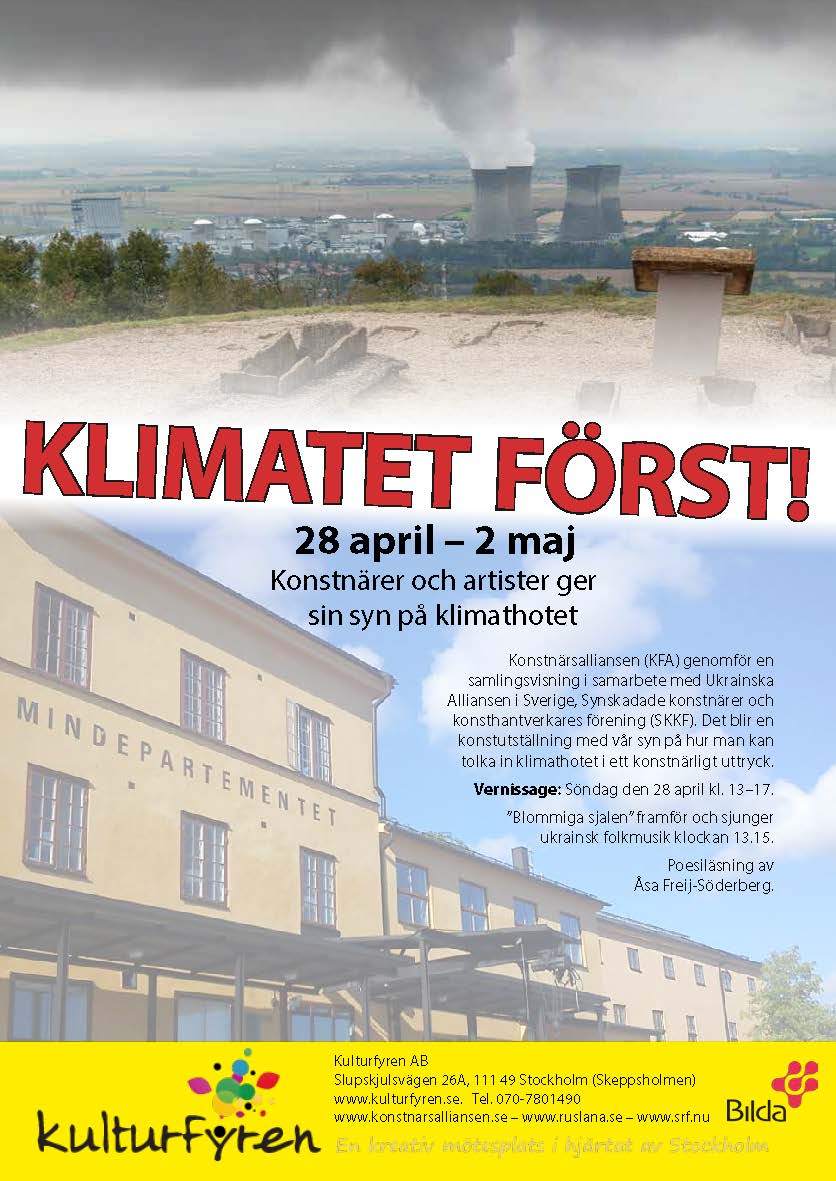 Klimatet först
Klimatet först 28 april- 2 maj 2019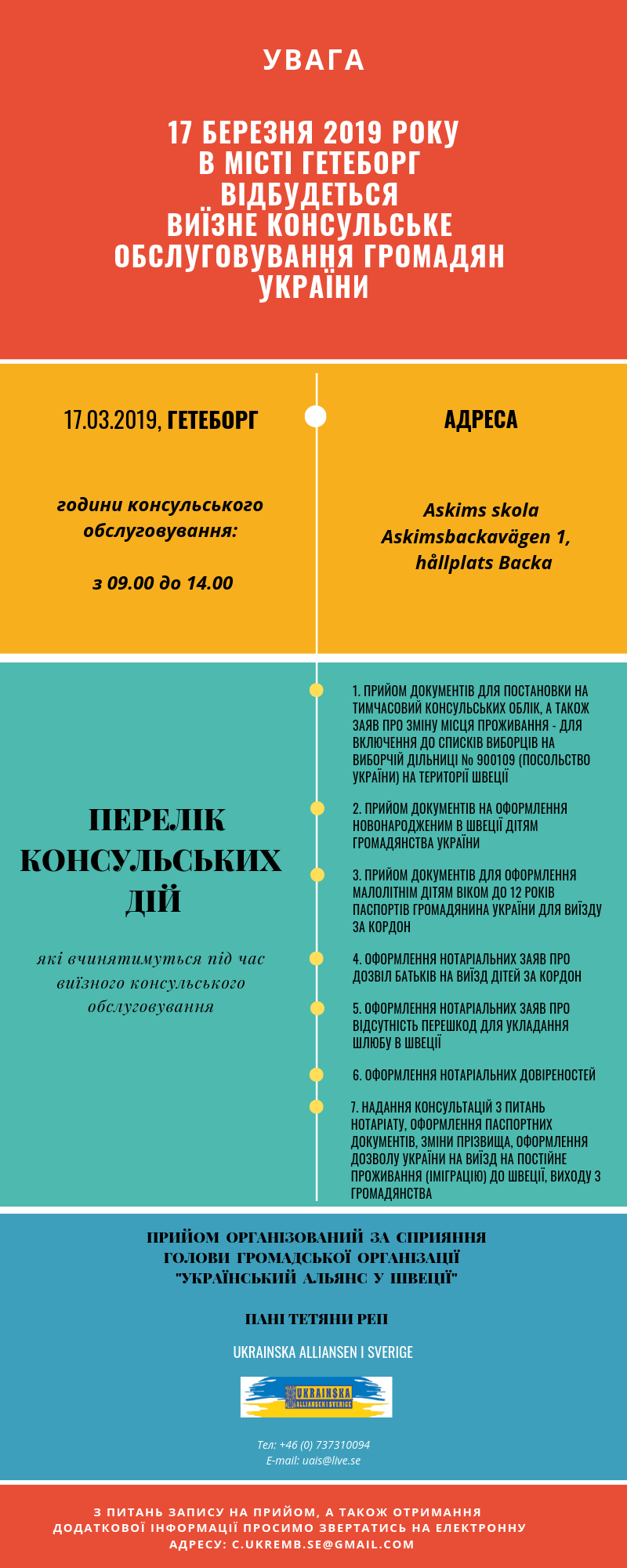 Embassy of Ukraine
On March 17, 2019, the Embassy of Ukraine in the Kingdom of Sweden will hold consular services in the city of Gothenburg.
The following services will be provided to the citizens of Ukraine:
1. Submission of documents for temporary consular registration as well as a statement for changing the voting place – to be included a person to the Electoral register on the Electoral district 900109 (Embassy of Ukraine in Sweden).
2. Submission of application to acquire Ukrainian citizenship by a newborn child in Sweden.
3. Submission of application to acquire the Ukrainian foreign passport for children under 12 years old.
4. Processing of notarial statement about parent's consent for a child to travel abroad.
5. Processing of notarial statement about no obstacles for the marriage in Sweden.
6. Processing of a notarial Power of Attorney.
7. Consulting on matters of notarial services, application for Ukrainian passport, changing of surname, authorization for departure for permanent residence (immigration) from Ukraine to Sweden, renunciation of Ukrainian citizenship.
The meeting is organized with the support of the Ukrainian Alliance in Sweden and its head Mrs. Tetyana Rep.
Place of meeting
Askims skola Askimsbackavägen 1, hållplats Backa
since 09.00 till 14.00
For additional information please contact c.ukremb.se@gmail.com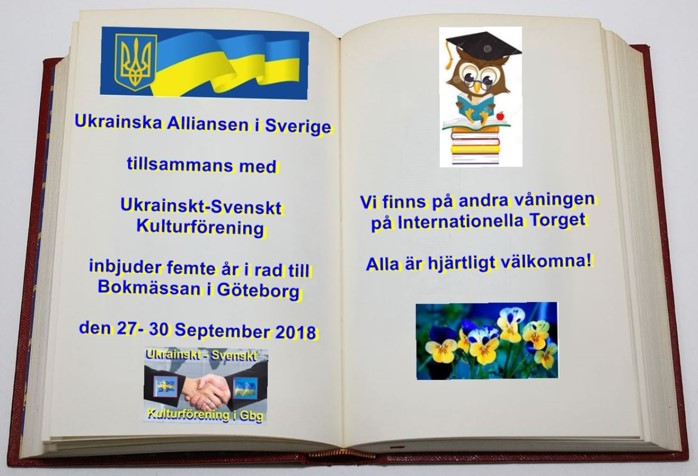 Bokmässan 2018 I Göteborg
Bokmässan 2018 i Göteborg tillsammans med Ukrainsk-Svenskt Kulturförening
Fler Evenemang kommer inom kort
Fler Evenemang kommer inom kort